Ah, the old "pro" race bike stand. People will finally stop screeching at me in the YouTube comments about how I clamp… or don't clamp my carbon fiber frames.
After analyzing actual "pro" bicycle work stands such as the Park Tool Team Issue ($339.95!!!) and Feedback Sports's Sprint Stand ($294.99!!!) I realized that there isn't much to these over priced bike stands.
The unfortunate news is, this designed to alter Aldi's Bikemate Bike Work Stand ($24.99). The unfortunate part is that I have not seen these stands in recent times at Aldi as they are a seasonal item. The stands were such a hit that people were buying them up in bulk and re-selling them online with a markup. There are somewhat similar if not the same bike stands on Amazon at a slightly higher cost, but if you can get an Aldi deal I would go that route.
The other piece of unfortunate news is, you'll need to buy a piece of 1030 extruded aluminum. I picked up a smooth surface piece of 1030 for $21.75 on Amazon by 8020; however, the shipping was almost half of the actual cost at $10.74. I Also overshot the length required for this build so the price may go down if you get a shorter piece.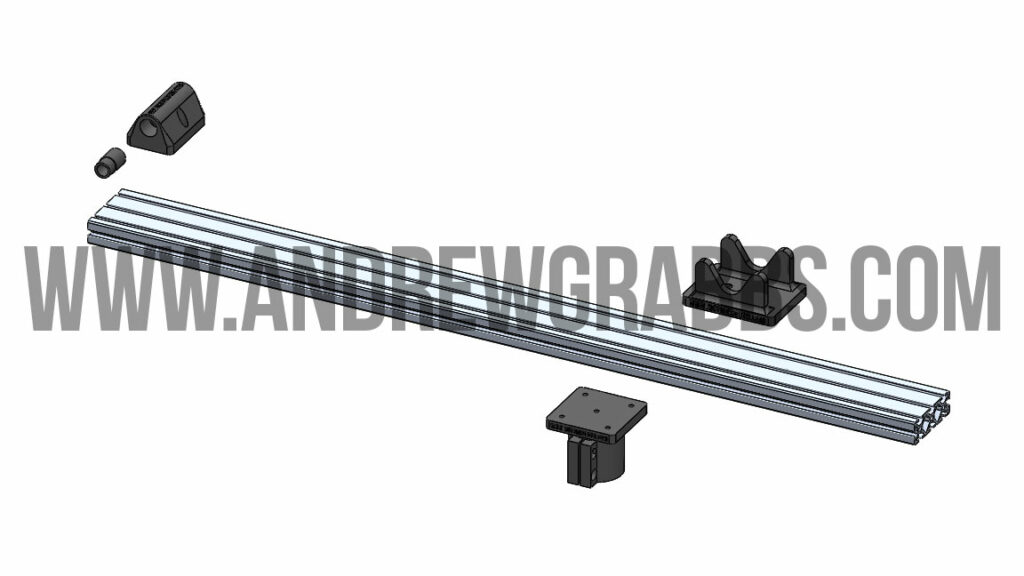 Parts List
Future Design Changes
Add face gears on the base mount to allow for tilting.
Tool holder for the side t-slots.