I had planned to have my lettuce operation up and running after my recent move… in July, but I was side tracked with summer, vacation and plagued with illness. My 3D printer isn't setup and I can't continue on with the weird sizing 2-3/8″ square downspout I was planning to start seedlings in until I can get the printer up and running as there are no ready to purchase end caps that fit such a contraption.
But alas, I must press on. I started 8 crisp mint lettuce seeds (Baker Creek Seeds) in my propagation chamber on October 3rd. I see some sprouting as of writing this, but they haven't made it out of the rockwool cubes yet, so I still have time to finish my NFT system. Which I hadn't even started on until today.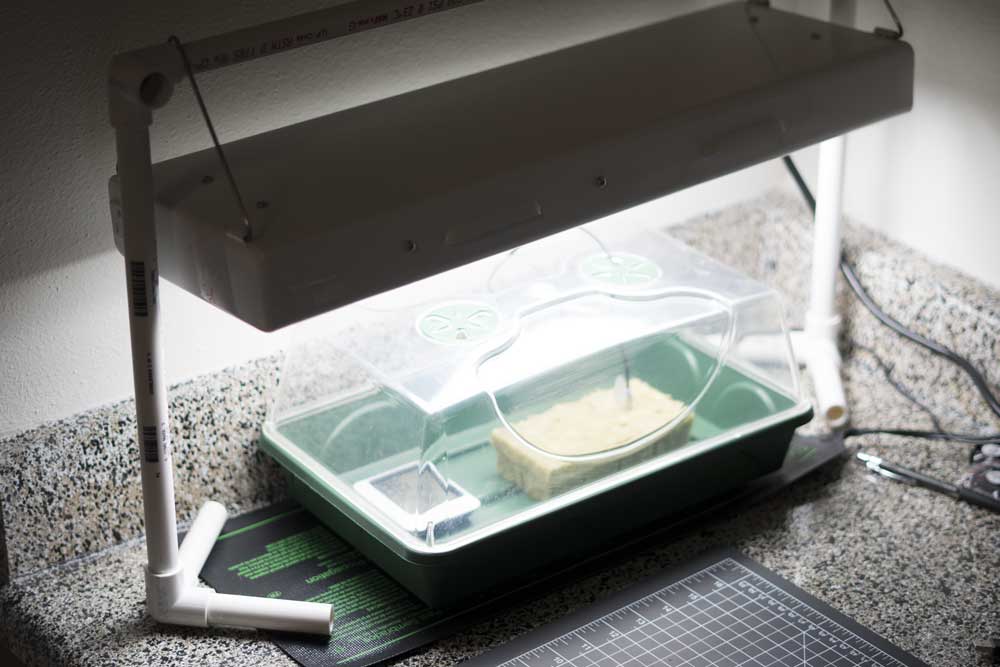 I opted with a simple 3″ PVC system to fit it my tiny grow tent. It will be enough to house the 8 lettuce plants until I can rig up a better system. Now that I have a garage I have room to expand out of my grow tent and start some bigger productions. Prior I was only able to grow one jalapeno plant and so many lettuce. With the expansion I plan to build out a 7 plant aeroponics system for my peppers and increase lettuce production. But that's for another day.
Take a look at my jank PVC system.
I used to occupy a ~600 sqft apartment so I was trying to get the most use out of the space I had, this is a custom grow tent I constructed that fit the needs of the space I was in.
It had four shelves but the bottom was for all water reservoirs. I typically would start seeds on the top row and actively grow on the two middle rows. As far as systems go, I've been through just about all of them. I think I've settled on NFT for my lettuce and I'll be constructing an aeroponics single rail system for my pepper plants.
As for lighting, the lettuce are getting two HLG QB288 V1s. Over-kill? Perhaps, but I love HLGs products. I bought the Slate 2 triple, so I have room to expand another QB288; however, I don't see myself doing such a thing. When I turn my potentiometer up on the two I have it's like jesus coming out of the heavens.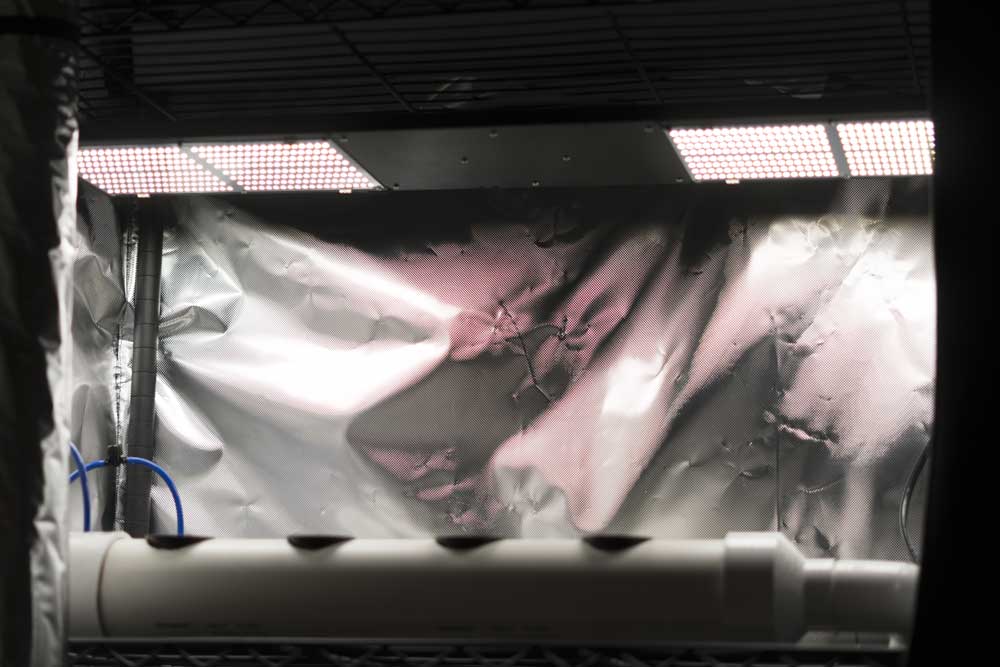 This is on the lowest setting and the my camera auto adjusted for brightness. I have a feeling these lettuce plants will never have lighting issues. If I could afford HLG, I would use them everywhere. My pepper plants will most likely get a single COB VERO 18 3000K ROUND each (about 12$ each.)
Anyway, this is was just supposed to be a test to see if I could start writing again and sharing my journey. I will update more as I go along.