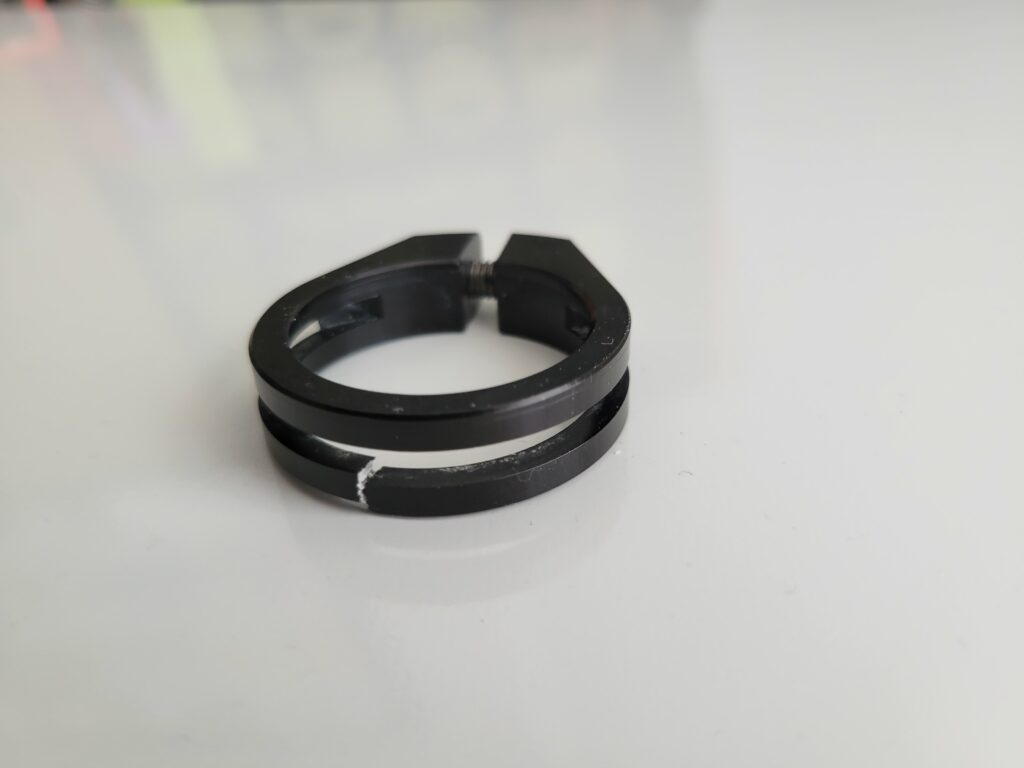 Well, 2500 miles later and I have my first J&L failure. When I initially purchased this clamp I didn't read the title very well and assumed that the entire clamp was made from titanium. This is not the case. The clamp is made of aluminum and the bolt is titanium. Either way, the lower front band snapped the other day.
The listing is no longer on eBay, however, the seller is still there. Here is a screen cap of the item:


I think I'll try the full titanium seat post clamp (+3 grams over the aluminum version) next time, or may a carbon one from Omni Racer.