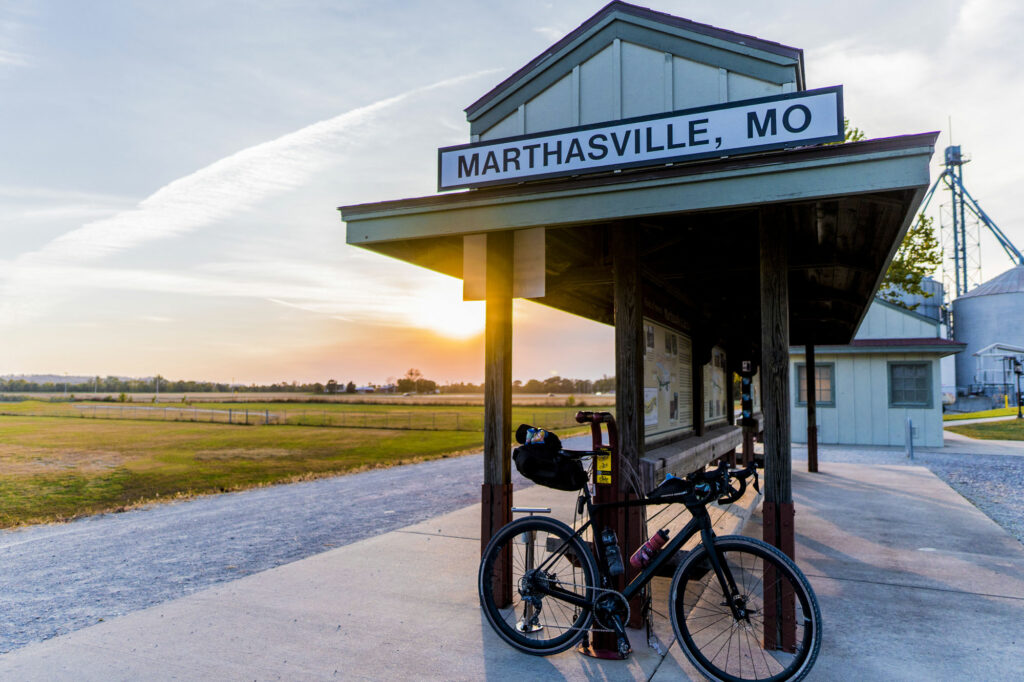 With bicycle racing taking a hit in 2020 a few friends and I decided to knock a multi-day bicycling trip off of all of our bucket lists.
The initial planned crew consisted of myself, Khanh, Aldo and Khuong; however, last minute tooth issues prevented Khuong from attending.
This was a proving ground for me personally as I had been wanting to test my own fitness on the bike with multiple back to back days on the bike over a long distance to see where I stand.
The Plan for Katy Trail
The plan we settled on was more or less a "play it by ear" scenario with destination towns penciled in subject to change. The goal was to get to Sedalia, MO by Thursday night and start down the trail Friday morning and finishing at the Amtrak in St. Louis by 4 pm the following Sunday with various stops in between.
When Thursday's road trip north came we only had two hotels reserved and we didn't know what to expect.
The Cycling Kit for Katy Trail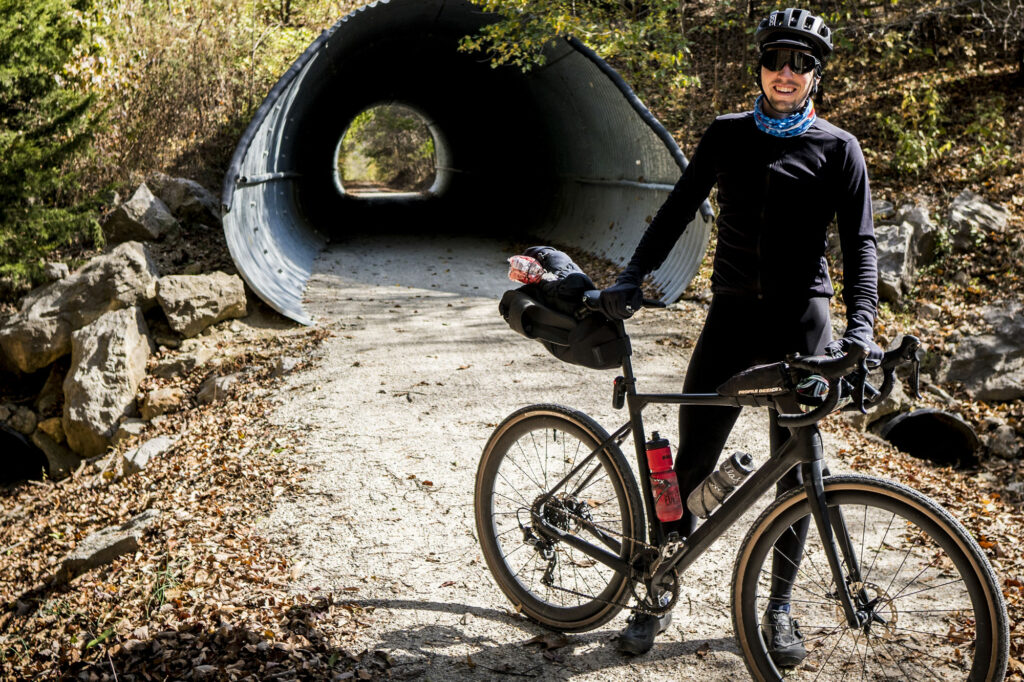 Every time I start thinking about what to pack for the Katy Trail my brain just shuts down. We have mapped our route, planned the mileage for each day, reserved accommodations… but what to bring? I'm lost.

I largely battled with what to wear. The weather for Friday was 40s in the am and peaking somewhere around 60 by 2 pm. Saturday was to be a bit warmer at 50s in the morning peaking closer to 70 by 2 pm. Saturday started back in the high 30s only to peak at 50 with possible rain in the afternoon.
I finally settled on:
Overall I was fairly happy with my getup. I bought the Gore Wear C3 Thermo Bib Tights+ on a last minute whim and could not have been happier with them. I was concerned about getting too hot in them, but it never happened.
I had packed an extra Specialized RBX bib and some Pearl Izumi arm warmers, but I never used them. As mentioned above I only used the Fox gloves on Friday and ended up using the XC Lites for the remainder of the weekend.
Also, I started with just the TBB Base Layer, the RBX long sleeve and the Fox gloves. By Saturday I was wearing the base layer, the SL Air jersey and the Giro Chrono wind breaker when needed.
The Tech for Katy Trail
The amount of electronics I had for this trip was staggering… so lets dive in.
Sony A6500 with Sigma 16mm Lens – This became my secondary camera to the GoPro as it was difficult to manage at times on the trail and especially in the windy conditions on Saturday.
GoPro Hero 7 – This quickly became my goto camera as I could whip it out of my jersey pocket and press the record button.
SOUNDPEATS Wireless Earbuds – don't buy the Soundpeats, buy these I talk about them in this video. I loaned my QCY QS2's to Aldo so I was rockin' the SoundPeats. Don't buy them over the QCY QS2's.
Anker 60W 10-Port USB Wall Charger – The champion of the charging game. With 10 ports we were charging EVERYONEs stuff on this thing at night.
Sony Battery Charger
All the USB cables to charge.
I carried the Sony on my back throughout the trip and the GoPro stayed in back right jersey pocket at all times, everything else stayed packed or on the bike somewhere.
The Bike for Katy Trail
I initially planned to ride my Carbonda 696, but some crucial parts did not arrive in time to make the swap, so I was on the LightCarbon LCG-010-D which has been proven over the last 5000 miles.
As far as luggage goes, we were traveling light since we chose to stay at hotels/motels all three of the nights, but my luggage was as follows:
Stashers 2-Can Bag – This was my "toiletries" bag and contained stuff like contact solution, tooth brush, tooth paste, etc…)
* At the time of this writing you can get $5 off with code "STASH5"
Profile Designs Aero E-Pack – I used this to carry my dollar general fruit snacks, chap stick with sunblock, earbud charging case, and camera batteries.
Topeak BackLoader Seat Bag – Lawds, this thing carried everything else. All of my charging things, hub and cables. Spare tube, bike tools, civilian clothes, glasses, flip flops, wind jacket, spare kit, hoodie…
Anyway, I hope this has been helpful if you are planning a trip on the Katy Trail. There is a lot of good information in the Facebook Fans of the Katy Trail Group as well as websites such as bikekatytrail.com.
Stay tuned for the write up of each day.