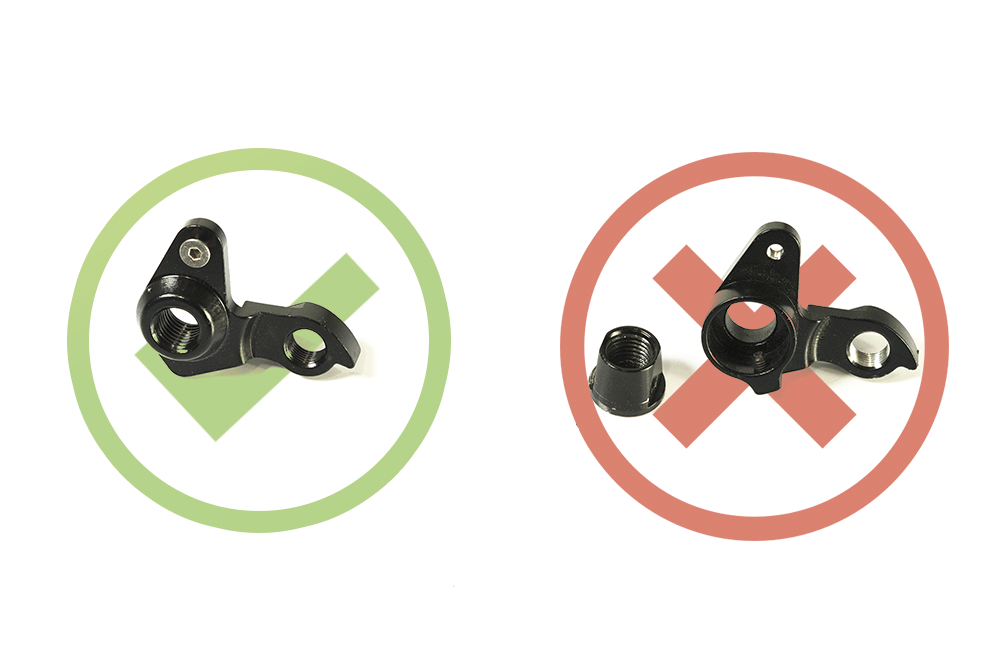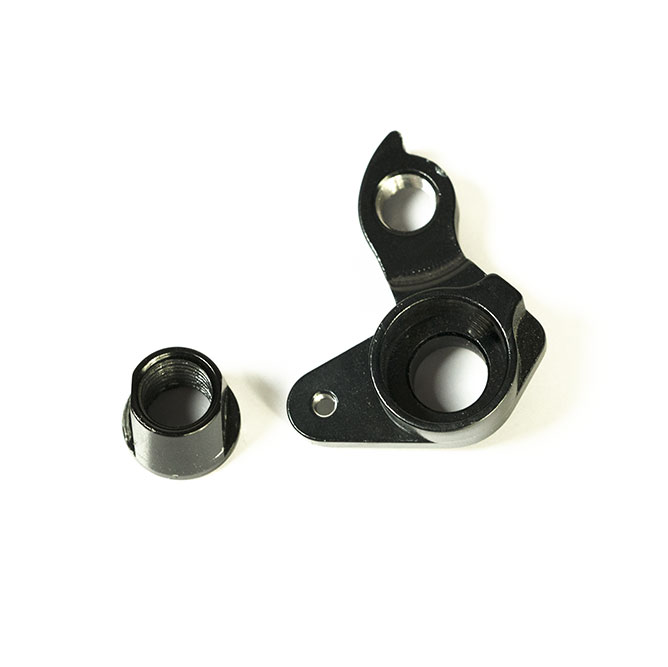 I have made several comments on some of my YouTube videos in regard to LightCarbon's stock rear derailleur hanger for their gravel frame LCG-010-D.
Since then I've been getting a few questions asking to clarify what I mean by this. This article aims to answer some of those questions.
Let's start from the beginning. LightCarbon sent me a two piece rear derailleur hanger with the purchase of my LCG-010-D gravel frame (fig. 1). This a hanger with a separate nut. The idea is to put the nut in and use the grub screw to lock it in place. I assume they did this to account for misalignment/variability or just cheaper manufacturing. This is likely not specific to LightCarbon.
The Problem with Two Piece Derailleur Hangers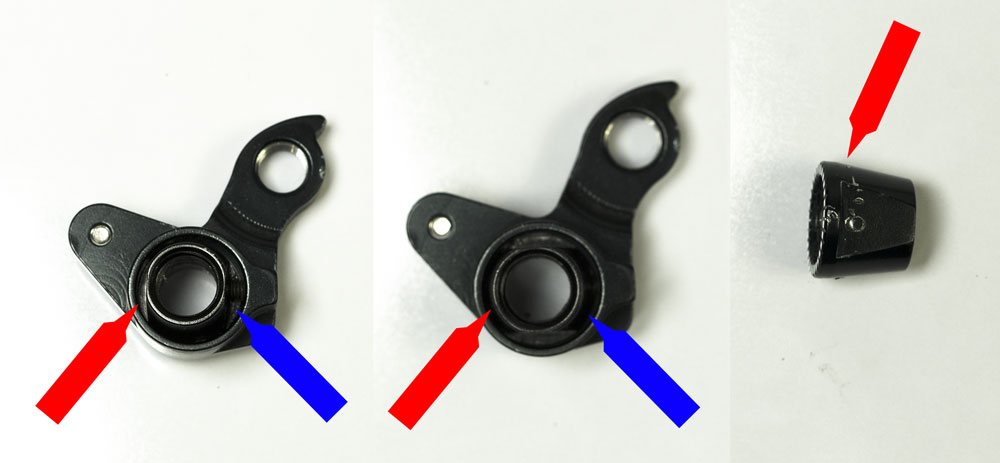 In my experience, there is no good way to secure the nut into the hanger when removing the axle in and out.
The nut has a conical shape, so no matter the orientation (fig. 2) the grub screw will always force the nut to angle towards the opposite end. This has a few implications.
This puts lateral stress on the axle, enough to damage it? I can't speak on that.
Once the axle has been inserted and the grub screw is tightened and the lateral stress has been applied, if you remove the axle for any type of maintenance or wheel off trainer ride, it is unlikely you will be able to get the axle to thread back in properly in without loosening the grub screw and re-tightening it.
If you keep the grub screw loose, any time you remove the wheel for maintenance or wheel off trainer ride, the nut may fall out or move around and you will unlikely be able to get the axle to thread properly into the nut.
Either way it seems to be a lose-lose situation with a two piece rear derailleur hanger, unless of course I'm doing something wrong. If am please leave me a comment below.
The Solution
Ask LightCarbon for one of these: